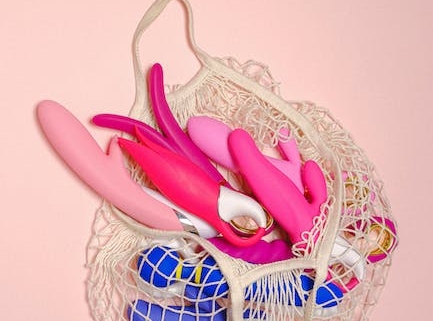 New Fine Arts Adult Store: What Are Rose Toys?
Did you know that the first vibrator was created to treat depression and anxiety? That's right, your little buzzing toy was originally a mental health device used to cure "hysteria." Turns out that "hysterical women" just needed a bit of sexual stimulation, who knew?
Nowadays, vibrators still relieve anxiety, but we call them what they are: sex toys.
One innovative vibrator is the rose toy, which you can find at New Fine Arts. We're here to talk about it so you can decide if you want to give it a try at your local adult store in Dallas. Read on to learn more.
What Do Rose Toys Do?
Rose toys are vibrators, but with a twist. Like all vibrators, they're great for clitoral stimulation, but they have an extra feature. They provide a sucking sensation for direct and focused stimulation.
While not everyone enjoys direct stimulation, this toy will definitely offer a unique experience. It works far faster than a standard vibrator, but that also means that it won't be best for you if you prefer a longer and more relaxed experience. To each their own!
These toys are on the spendier side, but they're also waterproof and rechargeable, making them a great addition to your sex toy collection.
What's the Best Way to Use a Rose Toy?
You can use a rose toy either alone or with a partner, and you don't just have to use the toy for clitoral stimulation.
As we mentioned before, using a rose toy is a way to reach orgasm fast. This can be a good or bad thing if you're using it during partnered sex. If you're someone who needs a break after orgasm, try to use it when you're finishing up.
You can also use it on your partner's body, even if they don't have a vulva. Even placing it against other erogenous zones can be super stimulating.
Are There Any Risks of Using a Rose Toy?
There are no real risks of using a genuine rose toy from your local "adult store near me." As long as the store only stocks high-quality products, you should be completely fine.
There are however, many knock-off toys online made by companies trying to capitalize on the popularity of rose toys. You're not going to get the best rose vibrator at a price that's too good to be true.
Many people think that vibrator use will leave them unsatisfied with other methods of stimulation, but this isn't the case. If you're starting to feel like that may be happening to you, simply take a brief period away from your vibrator.
Visit New Fine Arts for Your Rose Vibrator
At New Fine Arts, we have vibrators and other sex toys of all varieties, including the rose toy. If you're interested in trying this powerful little vibrator out for yourself, why not pay us a visit?
We have several adult store locations across Dallas. If you're looking for "sex stores near me," look no further! Visit your nearest location today.
https://newfinearts.com/wp-content/uploads/2022/09/Rose-sex-toys.jpeg
650
433
New Fine Arts
https://newfinearts.com/wp-content/uploads/2020/07/NewFineArts-Logo.png
New Fine Arts
2022-10-03 06:30:10
2022-09-07 10:31:56
New Fine Arts Adult Store: What Are Rose Toys?